This Day In History: 0000-04-18
THIS DAY IN HISTORY:
APRIL 18
---
The midnight ride of Paul Revere
Paul Revere, a renowned silversmith, is better remembered as a folk hero of the American Revolution who this night in 1775 made a dramatic ride on horseback to warn Boston area residents of an imminent British attack.
---
2012
American television personality and businessman Dick Clark, who was the longtime host of American Bandstand (1957–87), died in California.
---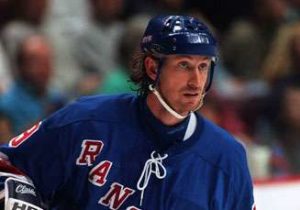 Canadian ice hockey player Wayne Gretzky, considered one of the game's greatest players, skated in his last NHL game.
---
1980
Zimbabwe achieved its independence from the United Kingdom.
---
Abandoning her Hollywood career, American actress Grace Kelly wed Rainier III, prince de Monaco, in a civil ceremony; an opulent religious ceremony took place the following day.
---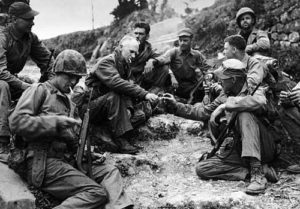 During the U.S. invasion of the Japanese island of Okinawa in World War II, American war correspondent Ernie Pyle was killed on nearby Ie Island by Japanese gunfire.
---
1906
San Francisco was rocked by an earthquake caused by slippage along the San Andreas Fault.
---
1857
American defense lawyer, public speaker, debater, and writer Clarence Darrow—among whose high-profile court appearances was the Scopes Trial, in which he defended a Tennessee high-school teacher who had broken a state law by presenting the Darwinian theory of evolution—was born.
---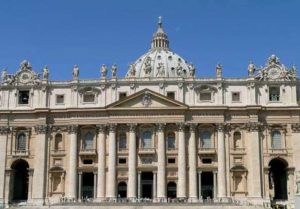 Pope Julius II laid the first stone of the new St. Peter's Basilica in Vatican City.Take a tour of St. Peter's Basilica
---
BIOGRAPHY
---
Albert Einstein
GERMAN-AMERICAN PHYSICIST
BORN:
March 14, 1879
Ulm, Germany
DIED:
April 18, 1955 (aged 76)
Princeton, New Jersey
(Anniversary tomorrow)
---
BORN ON THIS DAY
---
1963
Conan O'Brien
1944
Robert Hanssen
AMERICAN LAW ENFORCEMENT AGENT AND SPY
---
1927
Samuel P. Huntington
AMERICAN POLITICAL SCIENTIST
---
1772
David Ricardo