Archaeologists uncover an ancient Viking camp from the 870s in the village of Repton

Archaeologists uncover an ancient Viking camp from the 870s in the village of Repton
Archeologists in the small Derbyshire village of Repton have discovered a Viking camp dating back to the 870s.
The new discoveries were made at a village campground that had been known about since the 1970s.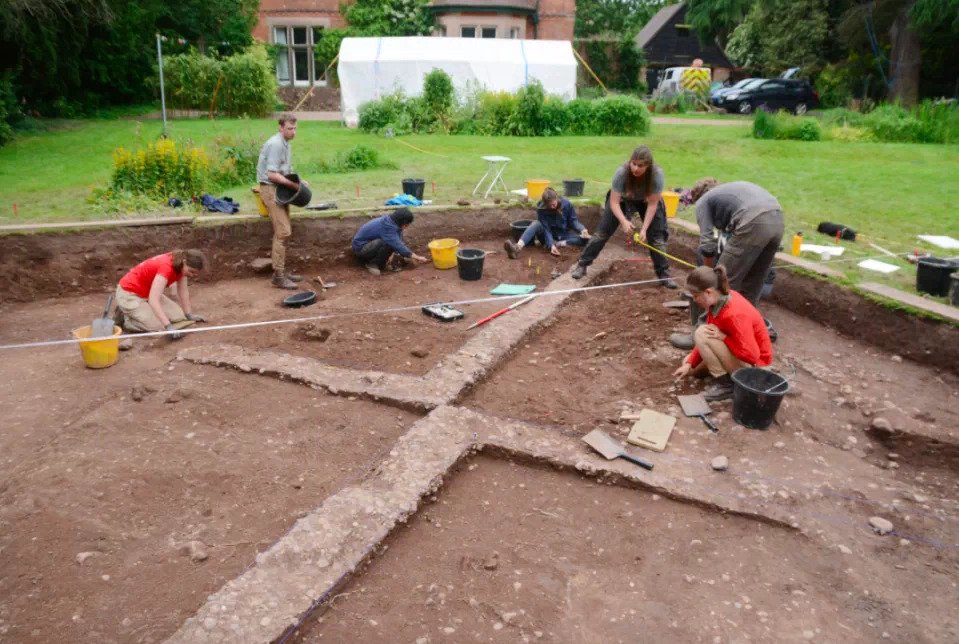 Ground penetrating radar and other techniques were used to uncover evidence of workshops and ship repairs over a much wider area.
A team from the University of Bristol also discovered structures, dating from the winter of 873-874, such as paths and possible temporary buildings.
Excavations showed these to be gravel platforms that may have held temporary timber structures or tents.
There were fragments of Saxon millstones and a cross fragment from the monastery, as well as broken pieces of weaponry including fragments of battle-axes and arrows.
Evidence for metal working was discovered, as well as a substantial number of nails, the archaeologists said.
Two of the nails had roves, a particular feature of Viking ship nails, as well as several lead gaming pieces.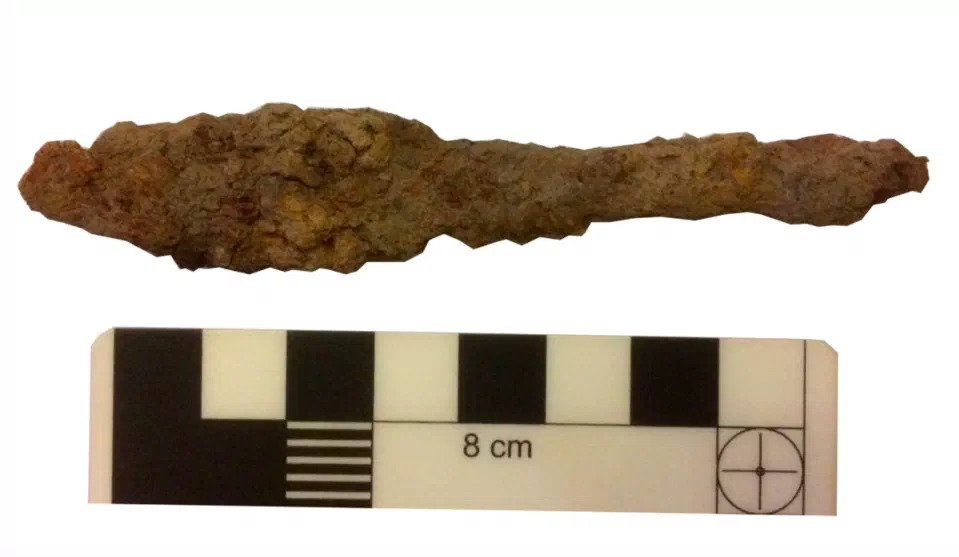 These were similar to those found in large numbers at the camp in Torksey, Lincolnshire, and appear to be connected to the early Viking armies.
Cat Jarman, a PhD student at the University of Bristol, said: "Our dig shows there was a lot more to the Viking Camp at Repton than what we may have thought in the past.
"It covered a much larger area than was once presumed, at least the area of the earlier monastery, and we are now starting to understand the wide range of activities that took place in these camps."
According to the Anglo-Saxon Chronicle, the Great Army moved to Repton in 873, driving the Mercian king Burghred from his kingdom.
Repton was partly chosen because of its location on the River Trent, but also due to a monastery that housed the remains of several Mercian kings.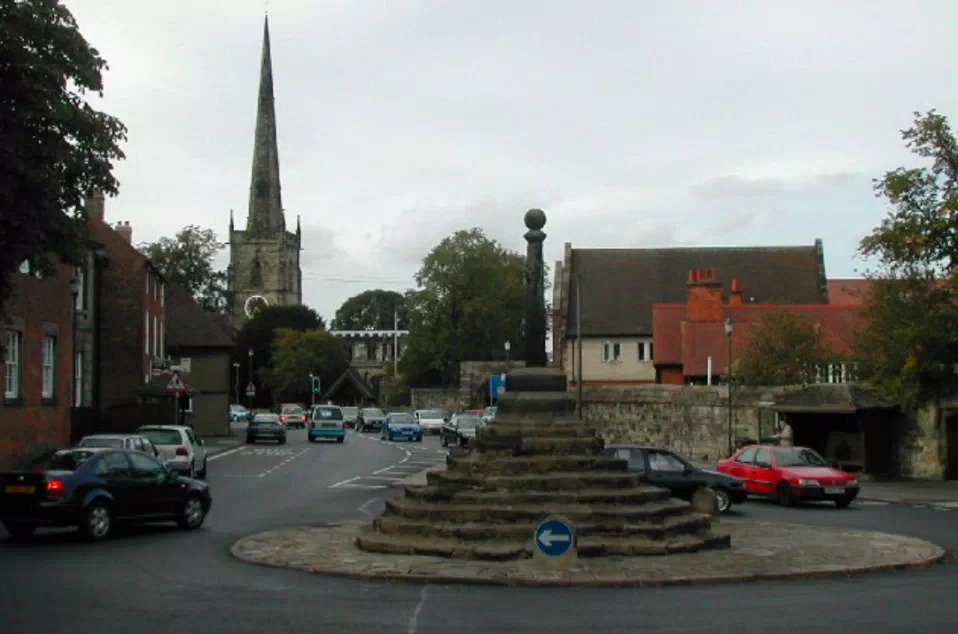 In 1975, archaeologists uncovered a D-shaped enclosure measuring 1.5 hectares on the banks of the river, believed to be the Viking camp.
Some experts have recently considered the enclosure too small to house the Great Army as another Viking camp at Torksey covers around 26 hectares.
The research also confirmed that a grave of almost 300 people fits a date of 873, and is consistent with the remains being Viking war dead."
The results of the work will be featured in Digging For Britain on BBC Four at 9pm on Wednesday, presented by Professor Alice Roberts.