Australia Wants To Kill 2 Million Feral Cats By Airdropping Poisonous Sausages

Australia Wants To Kill 2 Million Feral Cats By Airdropping Poisonous Sausages
Australia is in the middle of a murderous against part of its population. Luckily, that's for the greater good.
The government plans to kill 2 million feral cats by 2020, according to The Independent, as the fluffy felines have led to the extinction of about 20 species of mammals since their arrival on the continent.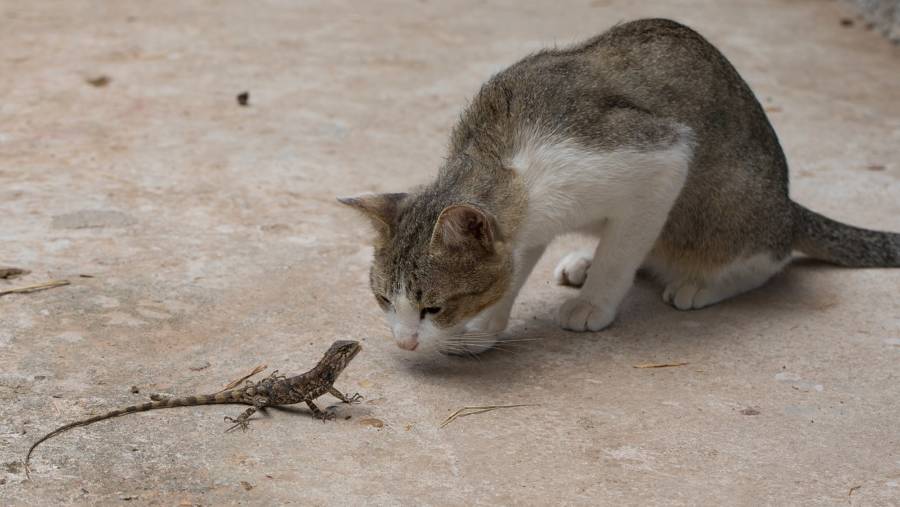 In addition to taking this task into their own hands by government officials and shooting cats in sight, the government will airdrop poisonous sausages across the country.
This last meal consists of kangaroo meat, chicken fat, herbs, spices and most importantly, poison.
The lethal snacks are produced at a factory near Perth and then spread aerially over thousands of hectares of Australian land. With 50 sausages dropping every 0.6 miles, officials are confident this program will succeed and end the cat problem in the country.
As the man who helped create the poisonous recipe, Dr. Dave Algar was adamant that the killing method — which takes 15 minutes to dispatch its victims — had to at least be enjoyable for the millions of unsuspecting victims.
"They've got to taste good," he said. "They are the cat's last meal."
The bizarre story may seem too surreal to believe, but national commissioner of threatened species, Gregory Andrews, has long been gravely concerned about the issue and described the feral cat problem as the "single biggest threat" to the country's native species.
"We have got to make choices to save animals that we love, and who define us as a nation like the bilby, the warru (Black-footed rock-wallaby) and the night parrot," he said.
For some clarifying perspective, it's estimated that feral cats kill 377 million birds and 649 million reptiles every single year. The 2017 study that gathered that data has only increased the government's efforts to eradicate these cats, which faced criticism when they were announced in 2015.
A handful of online petitions urging the government to reconsider this feline kill list garnered more than 160,000 signatures. Perhaps most notably was French actress Brigitte Bardot's letter to stop "animal genocide," and The Smiths frontman Morrissey claiming that "idiots rule the earth."
"Feral cats are a nationally significant pest that threatens our unique native fauna," the Australian National Declaration said in 2015. "While recognizing the important role of domestic cats as companion animals, domestic and stray cats may also threaten native fauna."
Of course, not all dissenters are exclusively against implementing some necessary population control. Many credible conservationists are instead adamant that focusing only on cats is simply a misguided approach.
The significant encroachment on wildlife and biodiversity from factors such as logging, mining, and urban expansion, for instance, should be equally addressed.
At least, that's what conservation ecologist Tim Doherty from Australia's Deakin University claims.
"There's a possibility there that cats are being used as a distraction to some extent," he said. "We also need to have a more holistic approach and address all threats to biodiversity."
As it stands, 83 percent of the cats killed thus far have died at the hands of individual shooters. While neither the shooting method nor the poison sausage method may seem particularly appealing, the cats killed by the latter method at least get to enjoy a seemingly delicious little snack before they perish.