Half A Billion Bees Dead After Exposure To "Highly Toxic" Pesticides In Brazil

Half A Billion Bees Dead After Exposure To "Highly Toxic" Pesticides In Brazil
Most foods that we eat depend on the action pollinating insects and bees are among the main ones. They are vital to global food production, but yet their very existence is under threat as their populations are facing chronic global decline.
One of the key reasons this occurs in certain regions is the excessive use of pesticides in agriculture.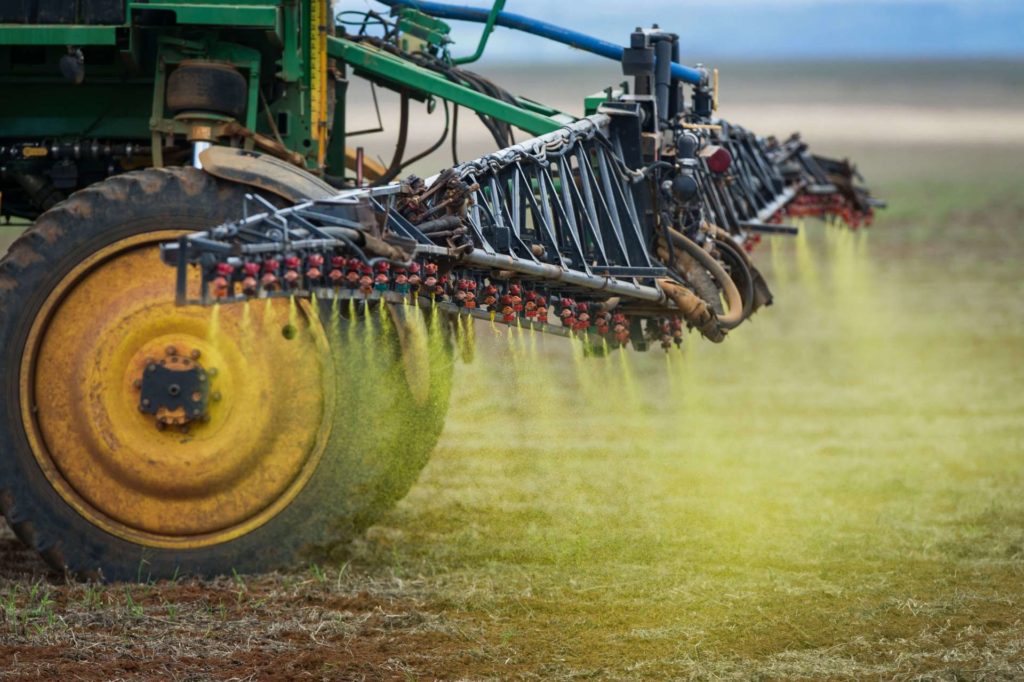 Many countries in Europe have prohibited the use of agrochemicals due to the danger they present to bees and, of course to the atmosphere and human health. However, in other parts of the world, it is the complete opposite. One such country is Brazil.
There nearly 300 pesticides have been approved for use on a wide variety of crops just since Jair Bolsonaro took over the presidency of the country in January 2019, reports the National Health Surveillance Agency.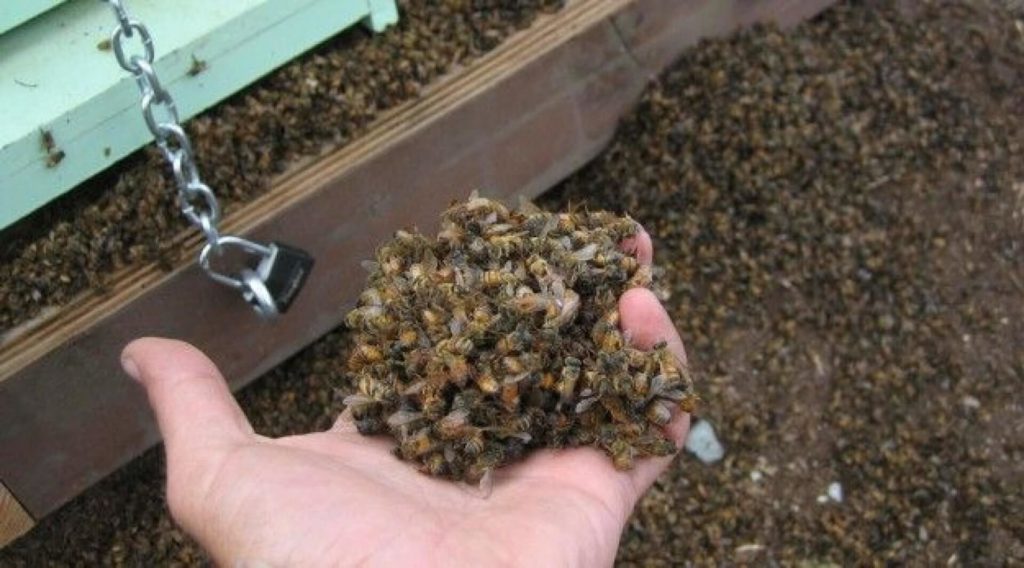 Even before Bolsonaro's inauguration, indigenous and green groups were expressing alarm about the dangers of Bolsonaro's anti-environment policies—especially for the Amazon rainforest. The approved record of 290 pesticides so far this year have only heightened worries about his environmental agenda and its consequences.
In a period of only four months, more than half a billion bees have been found dead in Brazil leading beekeepers, experts, and activists to raise concerns about the soaring number of new pesticides greenlighted for use by the Brazilian government since the far-right President took office—and the threat that it poses to pollinators, people, and the planet.
Between December 2018 and March 2019, more than 500 million bees were found dead by beekeepers in four Brazilian states. Beekeepers' associations and agriculture authorities suspect this was caused by the widespread use of two classes of pesticides—fipronil and neonicotinoids—on flowering crops.

SciDev.net reported, citing figures revealed earlier this year
Carlos Alberto Bastos, president of the Apiculturist Association of Brazil's Federal District, said: "The death of all these bees is a sign that we're being poisoned."
The European Union (EU) has banned Fipronil and the U.S. Environmental Protection Agency has classified it as a possible human carcinogen. And as far as neonics go, studies have shown that it is harmful to bees so the EU and countries such as Canada have moved to outlaw them. The United States, like Brazil, has not, however.
Overall, Brazil's pesticide use has increased 770% from 1990 to 2016, according to the Food and Agriculture Organization of the United Nations and the Agriculture Ministry says that Brazil ranks 44th in the world in the use of pesticides per hectare.
Why is this all happening? Politics. Both the U.S. President Donald Trump and Bolsonaro were elected with strong support from agribusiness which is why they have expressed disdain for environmental concerns. "This is your government," Bolsonaro promised lawmakers from the agriculture caucus, and as a result, his administration has allowed the industry almost full freedom to use whatever chemicals it likes.
According to Greenpeace, about 40% of Brazil's pesticides are "highly or extremely toxic," and 32% aren't allowed in the European Union. Yet, regardless of the danger, approvals are being expedited without the government hiring enough people to evaluate them, said Marina Lacorte, a coordinator at Greenpeace Brazil.
What's most frightening, the latest safety report by Brazil's health watchdog Anvisa found that 20% of samples contained pesticide residues above-permitted levels or contained unauthorized pesticides.
The die-off highlighted questions about the ocean of pesticides used in the country's agriculture and whether chemicals are washing through the human food supply—even as the government considers permitting more.

Bloomberg reported
Brazil now has 2,300 pesticides registered for use. The current authorization rate is the highest ever recorded by the Ministry of Agriculture (MAPA).
In addition to the new products, a new regulatory framework to assess pesticide health risks was established in July that will reduce restrictiveness of toxicological classifications. Under Bolsonaro, 1,942 registered pesticides were quickly reevaluated, with the number considered extremely toxic dropped from 702 to just 43.

Mongabay explains
Countries around the world are becoming concerned with the safety of Brazilian produce. For example, the Swedish natural and organics supermarket chain Paradiset stopped selling Brazilian products due to the increase in approvals of pesticides and the threat Bolsonaro represents to the Amazon rainforest.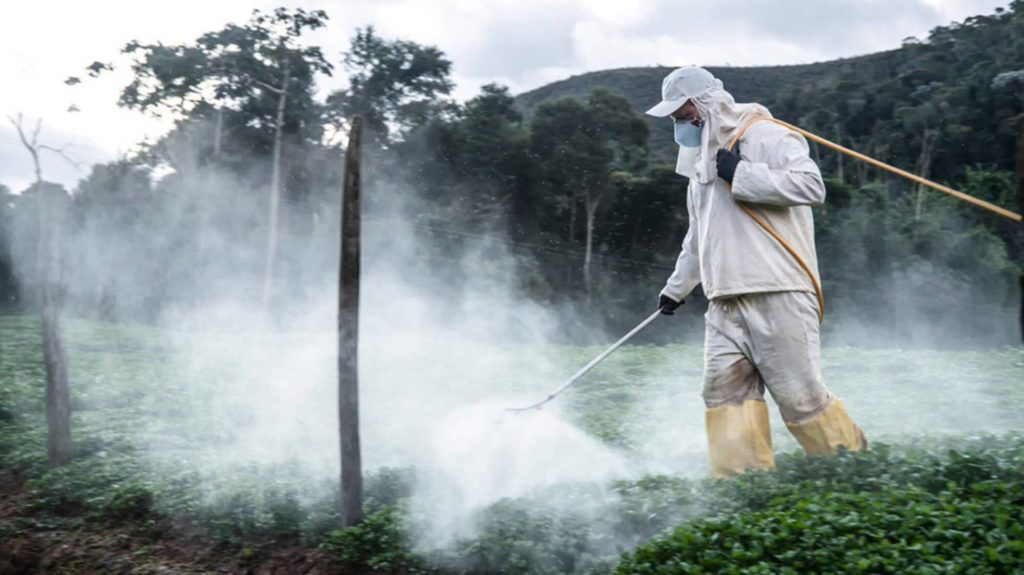 Meanwhile, other foreign companies are getting their pesticides approved in Brazil that are banned or restricted in their own countries. For example, the Chinese chemicals firm Adama has registered 25 products in Brazil since 2016 that contain chemicals it could not use in the EU or China.
Also, Hamburg-based Helm has registered nine products in Brazil it could not sell in Germany.