Homeowner Uncovers Ancient Roman Villa During Renovations
Homeowner Uncovers Ancient Roman Villa During Renovations
One of the largest and most complex Roman villas in Britain has been discovered by a homeowner laying electrical cables in his garden in south-western England in Wiltshire.
The elaborate ancient house was discovered by a rug designer, Luke Irwin, when he laying power cables under his farmhouse in order for his children to play table tennis in an old barn.
He discovered an untouched mosaic, and excavations revealed an exquisitely well-preserved villa.
Historic England was "unparalleled in recent years," a governmental service that champions England's heritage.
Dr David Roberts, archaeologist for Historic England, said: "This site has not been touched since its collapse 1400 years ago and, as such, is of enormous importance.
Without question, this is a hugely valuable site in terms of research, with incredible potential.
"The discovery of such an elaborate and extraordinarily well-preserved villa, undamaged by agriculture for over 1,500 years, is unparalleled in recent years.
Overall, the excellent preservation, large scale and complexity of this site present a unique opportunity to understand Roman and post-Roman Britain."
Irwin, a Dublin-born rug designer who makes hand-made silk, wool and cashmere rugs, made the find last year during work on his farmhouse so that his children could play table tennis under lighting in an old barn.
He called in experts from the Wiltshire Archaeology Service, Historic England (formerly English Heritage) and nearby Salisbury Museum.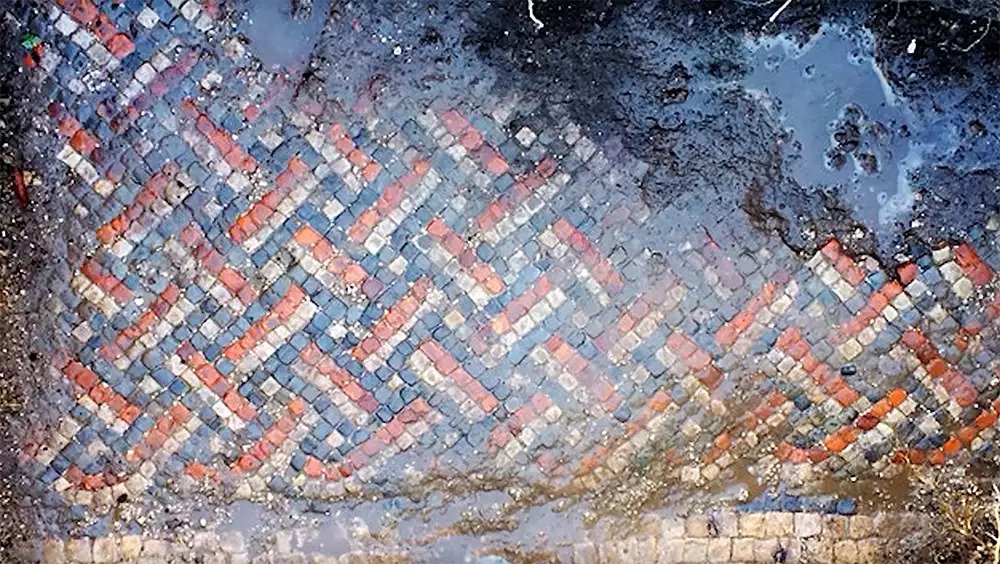 Further exploratory excavation of the site – now known as the Deverill Villa after the name of Irwin's 17th century house – found surviving sections of walls, one and a half metres in height, confirming that the mosaic formed part of a grand villa, thought to have been three-storeys in height, its grounds extending over 100 metres in width and length, 'The Sunday Telegraph' said.
It is thought the villa, which had around 20 to 25 rooms on the ground floor alone, was built sometime between 175 AD and 220 AD, and was repeatedly re-modelled right up until the mid – 4th century.
Finds including hundreds of oysters, which were artificially cultivated and carried live from the coast in barrels of salt water, suggest that the villa was owned by a wealthy family.