Israel Unveils 'Oldest' Hebrew Mention Of Jerusalem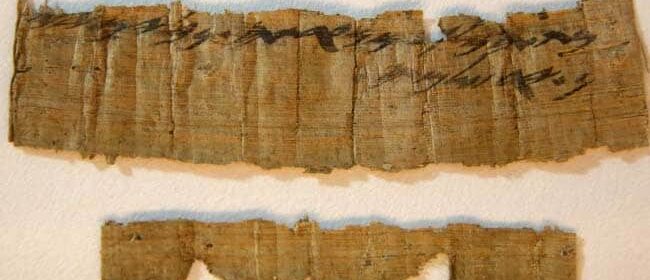 Israel Unveils 'Oldest' Hebrew Mention Of Jerusalem
Israeli scholars have discovered a text from the 7th century BC that they say includes the first mention of Jerusalem in Hebrew outside of the Bible.
The reference was written in ancient Hebrew on a small piece of papyrus and was part of a wine-shipping order.
'From the king's maidservant, Na'arat, jars of wine, to Jerusalem,' it reads.
The papyrus, or scroll, like the Dead Sea Scrolls found nearby decades ago, was preserved thanks to the Judean Desert's extremely dry climate.
'The document represents extremely rare evidence of the existence of an organized administration in the Kingdom of Judah,' Eitan Klein, deputy director of the robbery prevention unit, told USA Today.
'It underscores the centrality of Jerusalem as the economic capital of the kingdom in the second half of the seventh century BC.'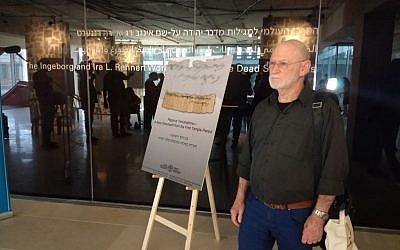 Klein said according to the Hebrew Bible, one of three kings could have been the wine's intended recipient.
The discovery has prompted officials to stress the Jewish connection to the city.
'For Israeli archaeology, this is the first mention in Hebrew of the city of Jerusalem outside the New Testament,' Amir Ganor of Israel's antiquities authority said, as the papyrus was presented in Jerusalem.
The antiquities authority said the papyrus, found near the Dead Sea, in an area that is now the West Bank, was seized from traffickers after a lengthy investigation as it was about to go on sale on the black market.
It proved 'Jews were in this city 2,700 years ago,' said Ganor.
He said the timing of the announcement, amid a row with the United Nations Educational, Scientific and Cultural Organisation, was a coincidence as it had been held up by the trafficking investigation.
A UNESCO resolution passed on October 18 criticised the Jewish state for restricting access to the Al-Aqsa mosque compound in annexed east Jerusalem, angering Israel which said it denied Judaism's historical connection.
Culture Minister Miri Regev pounced on the find as 'proof that Jerusalem has been and will forever remain the eternal capital of the Jewish people'.
Israel is furious the UNESCO resolution refers to the holy site in Jerusalem's Old City only by its Muslim name, Al-Aqsa or Al-Haram al-Sharif.
Jews refer to the site as the Temple Mount and it is considered the holiest site in Judaism.