Milwaukee mom set 4-year-old son with autism on fire, bound him with 7 belts: court documents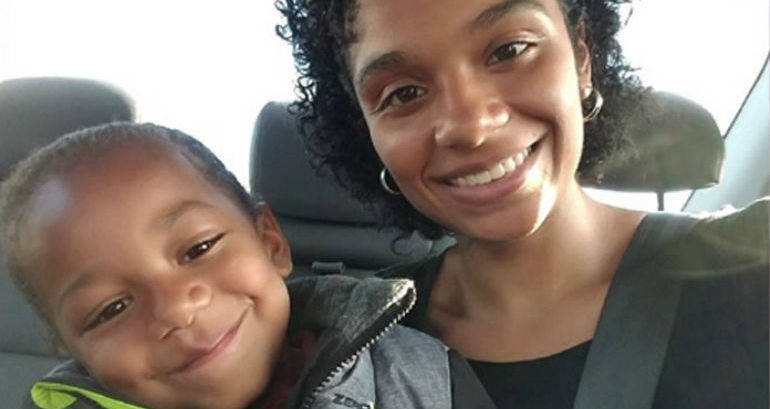 Milwaukee Mother Amelia Di Stasio Tied Up Son With Autism And Set Him On Fire
In an appallingly tragic incident, a Milwaukee mother was arrested because she had killed her child by binding him with belts and setting him on fire.
Amelia Di Stasio, 23, is now facing the charge of a first-degree murder following the death in her apartment of her 4-year-old son, Antonio. Fox 6 reports.
Police were first alerted to Antonio's death when a neighbor called emergency services after she noticed smoke coming from Di Stasio's apartment.
When firefighters arrived, they noted that the smoke was coming from the stove, as well as from what they believed to be a burning pile of clothing in the bathtub of the apartment.
Police began to investigate after the firefighters discovered Antonio's body in the bathroom, burned to death.
According to the autopsy report, Antonio had "significant charring" to his skin and thermal injuries "to the majority of his body."
The 4-year-old child had his arms bound behind his back with seven belts, and a garbage bag placed over his head. A bottle of canola oil was found in the bathroom sink.
Police then began a search for Amelia Di Stasio, who was not at the scene of the fire.
A witness who lived in the same apartment building as Di Stasio stated she "wasn't friendly and kept to herself."
She also said that the night before the murder, she heard Antonio say, "Please, Mommy. Stop! I won't do it again."
To that, she said she heard Di Stasio reply, "Shut up."
The witness also claims she heard a banging sound from the apartment the morning Antonio died.
A second witness told investigators she saw a "frazzled" woman jump from the windowsill of the apartment the day of Antonio's death.
Later that same day, police spotted Amelia Di Stasio walking down W. Wisconsin Avenue in Milwaukee and immediately arrested her.
They learned that earlier that day she had approached a man at a bus stop and asked if he knew a pastor she could repent to because she "did something really bad," and she had "never did nothing like that before."