Rare coin hoard worth $1m discovered by treasure hunters off the coast of Florida

Rare coin hoard worth $1m discovered by treasure hunters off the coast of Florida
When the metal detector Eric Schmitt reached about 15 feet below the ocean surface, he didn't even know about it.
The metal detectors most commonly uncover beer cans and lead fishing weights. But it was different this time. This time the Sanford treasure hunter struck gold, and a lot of it.
Schmitt and his family found over $1 million worth 52 gold coins. The star was a very rare coin known as a "Tricentennial Royal," which was minted in 1715. Schmitt said that it was underwater since 300 years ago a fleet of Spanish ships had been founded during a hurricane along Florida's Treasure Coast.
"These things were known as presentation pieces not meant to be circulated as currency," Schmitt said.
That coin alone is worth about $500,000, according to Schmitt.
And according to Brent Brisben, co-founder of 1715 Fleet — Queens Jewels LLC, the company that owns the rights to dive at the wreckage site where the gold was found, the coin's value comes from the fact that it is in nearly perfect condition and is a rarity.
Only about six of the coins are known to exist, Brisben said.
"It's incredibly rare and incredibly valuable," Brisben said. "It returned from the depths on its 300th birthday."
Schmitt found the gold while diving near Fort Pierce during his yearly treasure-hunting trip with his wife, his sister and his parents.
For the past two summers, the Schmitts have made national news thanks to their discoveries from the fleet of Spanish ships that wrecked in July 1715.
In 2013, the family found several pieces of a solid gold chain — more than 60 feet in all — and last year Schmitt found the back portion of a handcrafted gold-filigree pyx, a vessel used to hold the Eucharist during the Christian observance of Holy Communion.
Each time their loot was found in the same general area: about 150 feet off the coast of Fort Pierce in about 15 feet of water.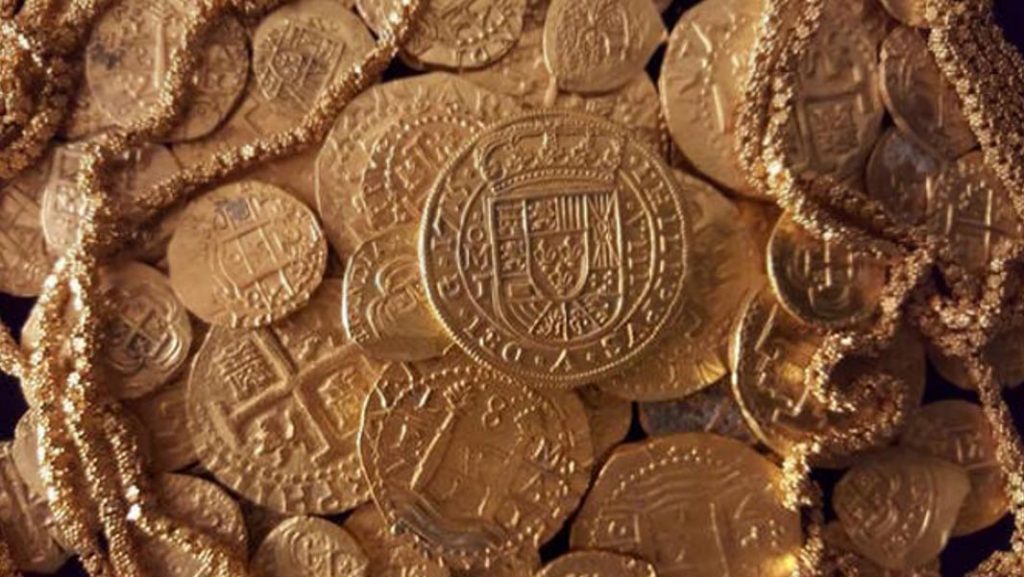 During the storm 300 years ago, more than 1,000 people were killed when 11 of the dozen ships that were en route to Spain sank.
Some of the gold, silver and other artifacts that spilled across the ocean floor was recovered in the years after the storm, but many treasure hunters and historians think millions of dollars in silver and gold still remain, according to the Queens Jewels website.
When the Schmitts go searching every summer, the state gets the first pick of their finds. Up to 20 percent of the rarest treasure will be displayed in museums. The rest will be split between Brisben's company and the Schmitts.
But before anyone rushes out to sea in hopes of striking it rich like the Schmitts, remember that many treasure hunters go a lifetime without ever making a find like the Schmitts' and it can get tough to keep looking when you go months without finding anything of interest.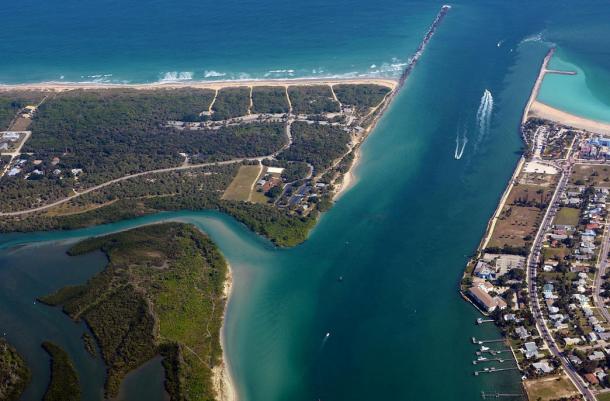 "Its nice to have the family together, but it can get monotonous," Schmitt said. "It can get demoralizing and can get you down sometimes."
Of course, the past three successful summers at sea have helped keep their spirits high aboard the family's treasure-hunting vessel that they named "AARRR BOOTY."