Roman cemetery found at North Lincolnshire building site
Roman cemetery found at North Lincolnshire building site
Ancient pottery, skulls, and "grave goods" for the dead were found in a 2,000-year-old Roman cemetery in Lincolnshire, England.
The cemetery was discovered when the University of Lincoln was constructing a new building. According to the BBC, initial findings revealed the remains of two babies and a partial skeleton of an adult, but further excavation revealed a larger burial ground with "dozens" of skeletons.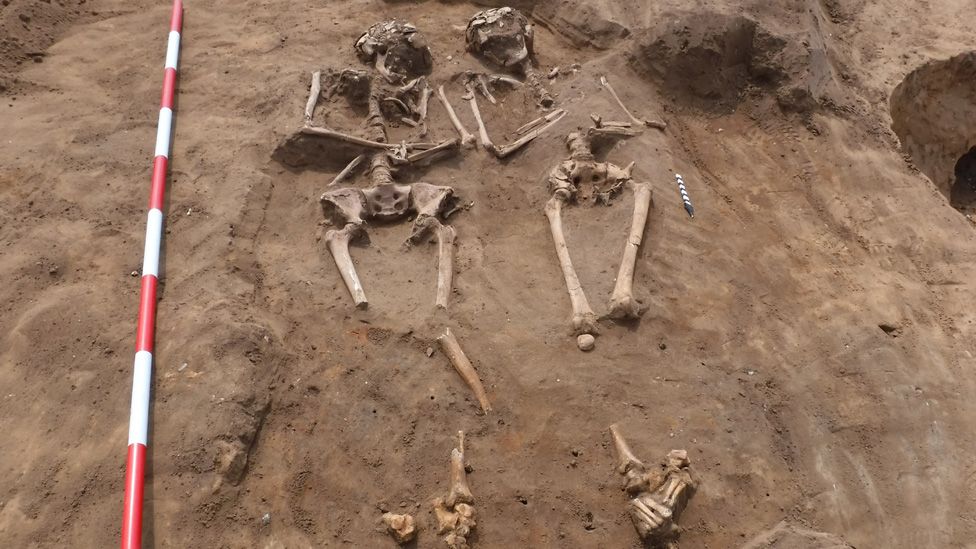 One of the babies was "carefully buried" under a roof tile, and the cremated remains of another individual were discovered inside an urn.
"We know that Lincoln was an influential Roman city and important," Allen Archaeology wrote on its website, discussing the find. "Well-preserved remains survive around the town, the Newport Arch being the most obvious and impressive."
Allen Archaeology continued: "Initial results suggest that the cemetery was used over an extended period of time.
Previous archaeological work in the area has revealed evidence of Roman buildings dating from the first century onwards but until now it was thought that the area was used by the Romans for housing, so this is an exciting discovery."
More than 60 graves have been excavated so far, according to the BBC. Included in the findings are a second century Roman villa and the aforementioned items.
Natasha Powers, senior manager at Allen Archaeology, told the BBC the discovery was "not an everyday find," adding that the cemetery "tells us something about the population living there 2,000 years ago."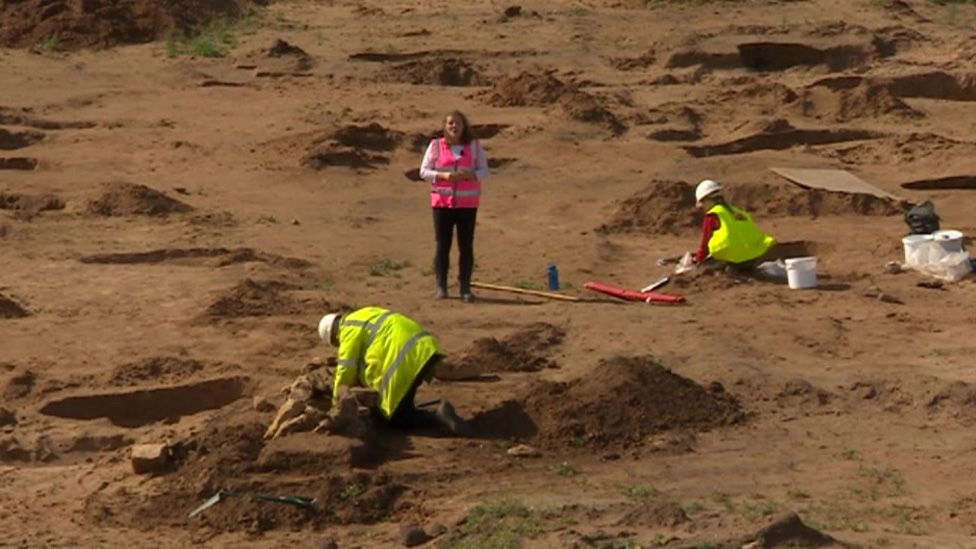 The excavation is currently underway and the findings will be put on display at The Collection, a local museum.
The ancient Roman cemetery is just one of latest Roman-era finds across the world.
Not long ago, images of a man's skeleton, apparently crushed by a rock during the ancient eruption of Mount Vesuvius, went viral after their discovery.
In the U.K., a mysterious Roman bronze hand was recently discovered by archaeologists near Hadrian's Wall in the North of England.