Scorpion Chair By Vyacheslav Pakhomov For Your Inner Evil Genius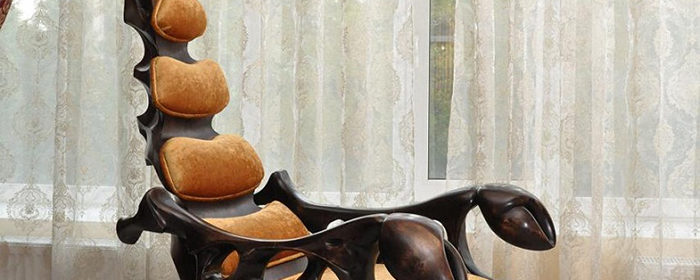 Scorpion Chair By Vyacheslav Pakhomov For Your Inner Evil Genius
Forget the Iron Throne chair (sorry GOT fans) for we've found the world's most awesome chair. We present you with the Scorpion Chair, the ultimate throne fit for the formidable king (or queen) in you.
Just imagine sitting on this beautiful chair while exuding a regal aura. That would be a bold statement to tell everyone who's the ruler of the house. And when you see you on this fancy chair, you might imagine the envious look on the faces of your guests.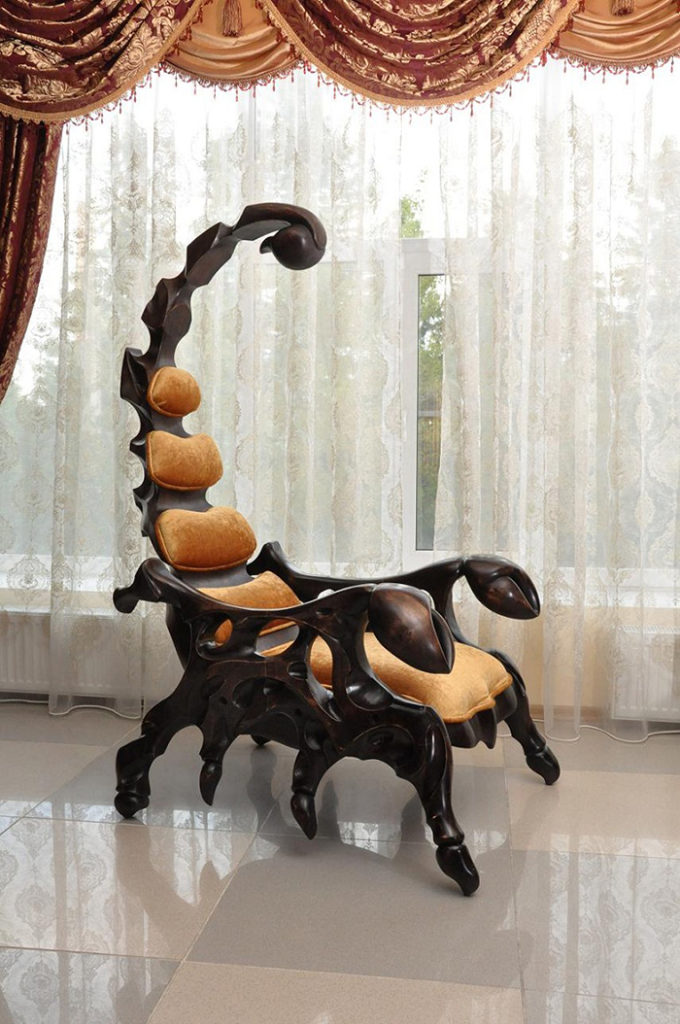 The chair has an elegant design, in the form of the formidable Arachnid, designed and created by Russian artist Vyacheslav Pakhomov.
The claws of the scorpion serve as armrests, the back as a seat, and the curling tail as a massive headrest.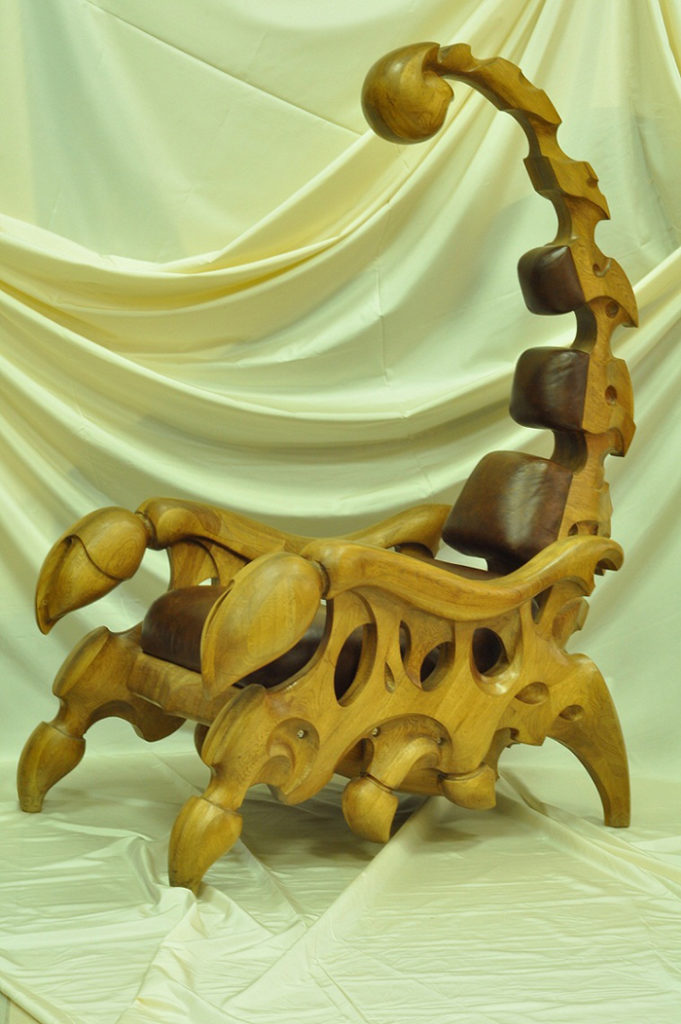 Furthermore, the backrest has segmented cushions to resemble the eight-legged crawler's narrow, segmented tail. It also features the venomous stinger at the end of its curved tail.
The chair is made from premium oak wood with leather-covered cushions for the seat and the high backrest.
It measures 6.5 feet tall, 2.6 feet wide and 3.4 feet deep. Of course, this ornate furniture doesn't come cheap considering its elaborate design. Each chair costs 300,000 rubles (around $4,700) plus shipping fee since the item comes from Russia.
If the lavish price is beyond your budget, you can always turn to the cheaper alternative. You can 3D print your own chair and have it for a fraction of the price.
If you have a giant 3D printer, you can easily print your own version of this chair with these 3D printable models. This 3D photorealistic version of the chair gives you the exact design based from the original chair. This other 3D model also includes one coffee table along with the chair.