Stone Age village dating back 12,000 Years uncovered beside the Sea of Galilee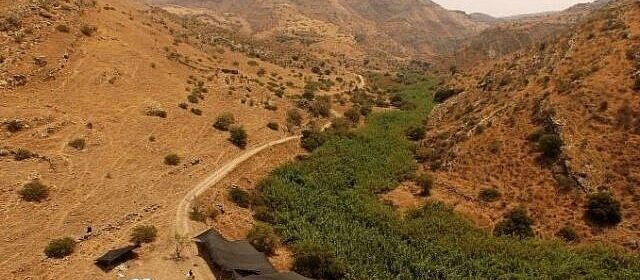 Stone Age village dating back 12,000 Years uncovered beside the Sea of Galilee
Archaeologists have discovered the remains of a prehistoric village in the Jordan Valley dating from around 12,000 years ago, The Hebrew University revealed on february 2016.
The site, named NEG II, is located in Wadi Ein-Gev, west of the Sea of Galilee and south of the Golan Heights town of Katzrin, and is estimated to cover an area of roughly 1,200 square meters (three acres).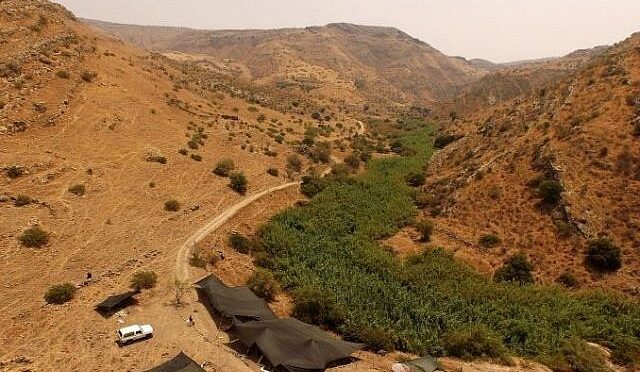 In a series of excavations, archaeologists found numerous artifacts pointing to a vast human settlement including burial remains, flint tools, art manifestations, faunal assemblage and stone and bone tools.
While other sites from the same period have been unearthed in the area, the Institute of Archaeology at The Hebrew University of Jerusalem said that NEG II was unique in that it contains cultural characteristics typical of both the Old Stone Age – known as the Paleolithic period – and the New Stone Age, known as the Neolithic period.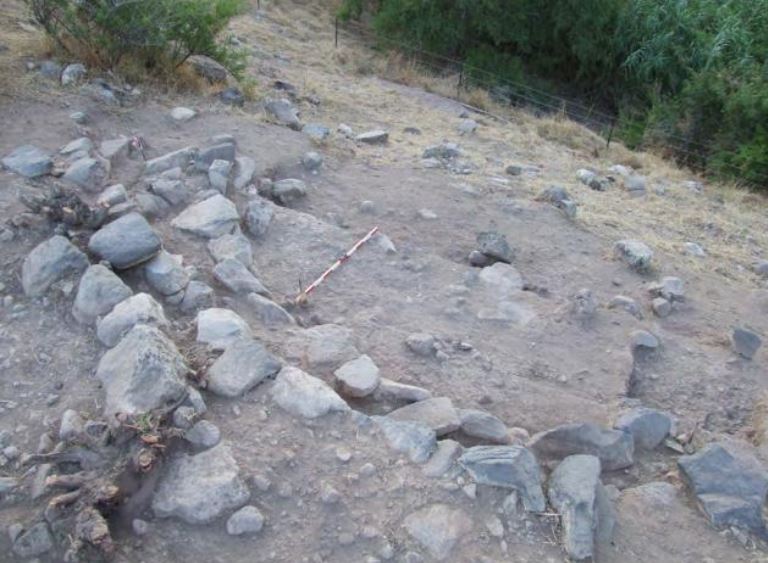 "Although attributes of the stone tool kit found at NEG II place the site chronologically in the Paleolithic period, other characteristics – such as its artistic tradition, size, thickness of archaeological deposits and investment in architecture – are more typical of early agricultural communities in the Neolithic period," said chief excavator Dr. Leore Grosman.
"Characterizing this important period of potential overlap in the Jordan Valley is crucial for the understanding of the socioeconomic processes that marked the shift from Paleolithic mobile societies of hunter-gatherers to Neolithic agricultural communities," she added.
The Paleolithic period is considered the earliest period in the history of mankind. The end of that era is marked by the transition to agricultural societies with the emergence of settled villages and domestication of plants and animals.
According to Grosman, NEG II was likely occupied in the midst of the cold and dry global climatic event known as the Younger Dryas, when temperatures declined sharply over most of the northern hemisphere around 12,900–11,600 years ago.
Affected by climatic changes, groups in the area became increasingly mobile and potentially smaller in size, she said.
NEG II, however, shows that some groups in the Jordan Valley may have become larger in size and preferred town-like settlements to a nomadic existence.
Researchers said this shift in settlement pattern could be related to climate conditions that provided the ingredients necessary for prehistoric man to take the final steps toward agriculture in the southern Levant.
"It is not surprising that at a number of sites in the Jordan Valley we find a cultural entity that bridges the crossroads between Late Paleolithic foragers and Neolithic farmers," Grosman said.