The Chaourse treasure: Roman silver hoard from the 2nd century AD

The Chaourse treasure: Roman silver hoard from the 2nd century AD
The village of Chaourse is situated in the Aisne department in northern France, near Montcornet. This is best known as the location where the Treasure of Chaourse was discovered in 1883.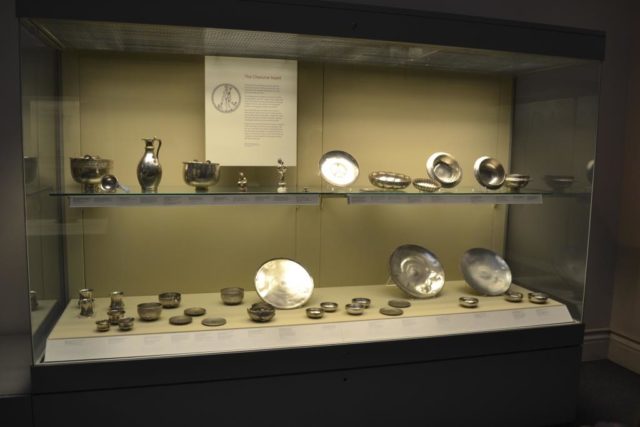 This is a collection of Roman silver dating back to the 2nd and 3rd centuries AD and is now displayed in the British Museum.
According to Wikipedia, the treasure is one of the most significant resources of the table that have been maintained since ancient times.
Two names are inscribed on some of the silver plates, Cavarianus and Genialis, presumably the owners of the service.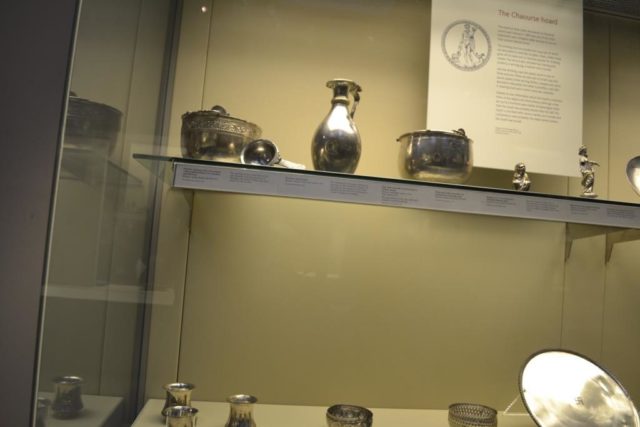 In 1883 the hoard was found wrapped in cloth in a field. Six years after it was discovered, it was bought by the British Museum. Silver coins were found along with the treasure.
They were used in the time of the Gallic emperor Postumus and  later, during the reign of Gallenius, and they were buried with the rest of the hoard.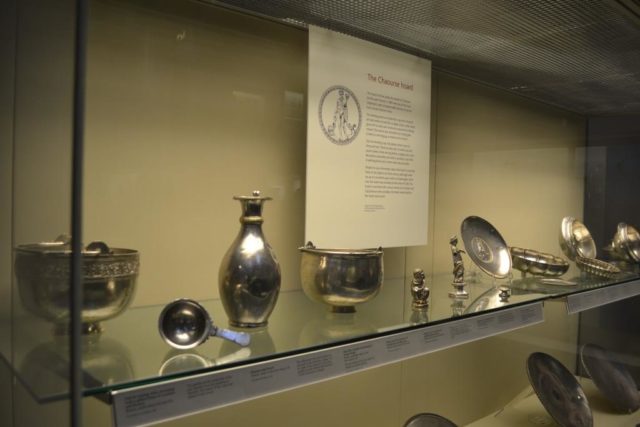 Few of the items are from the 2nd century, but most of them are from the 3rd century AD. The Chaourse hoard contains 39 items and only a mirror, and five small vessels are not silver.
The mirror is half bronze, half silver and decorated with silver leaf. It is part of the items that form the toilet service.
One of the four large serving dishes has the swastika in the center, and it is inlaid with niello. Another dish has a figure of the god Mercury in the center.
The rest of the treasure includes many partially gilded jugs, drinking cups made of silver, two buckets or situlas, various bowls decorated with floral and animal patterns, a figurine of the goddess Fortuna and a small pepper-pot in the shape of a sleeping African boy in squatting position.
It is suggested that it is a pepper-pot of African slave because his chest is chained. The holes for the pepper are on his head.
Two bowls of the treasure are almost identical in their shape and decoration which may have been made in the same workshop.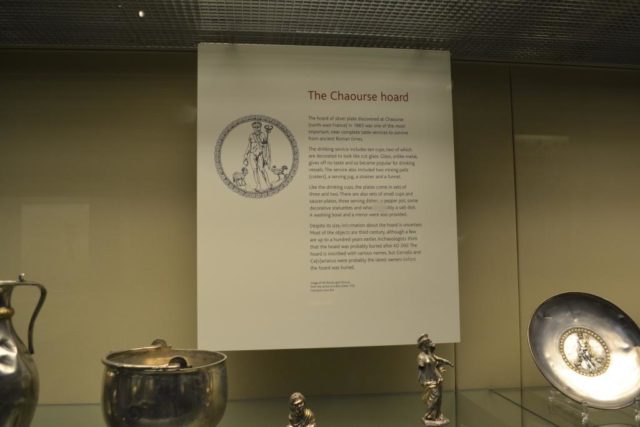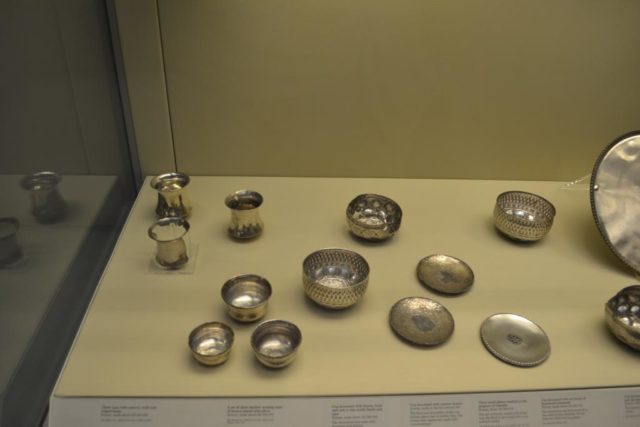 Genialis and Cavarianus probably buried the plates inscribed with their name for safe-keeping. One of the small silver plates which have a rosette in the center is inscribed with the name Genialis.
The treasure can be seen in the Greek & Roman Antiquities department at the museum.