300-Year-Old Spanish Shipwreck Holds Million Dollar Treasure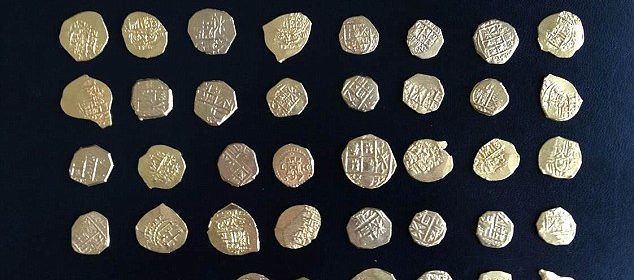 300-Year-Old Spanish Shipwreck Holds Million Dollar Treasure
A salvaged crew came to the jackpot on the east coast of Florida on Saturday, discovering 48 gold coins worth $250,000.
The Florida State contractor, Captain Greg Bounds and his crew work for 1715 for the Queens Fleet Jewels, which hold the rights of salvation for the fleet of 11 Spanish ships that sunk off the coast in 1715.
The ships were coming back from Cuba when they came across the hurricane, split apart and sank.
The company is searching for treasures at the wreckage site, particularly during the summer months when the weather is nice.
That morning, Bounds drove a boat about 200 feet off the coast of Wabasso Beach for a regular day of treasure hunting.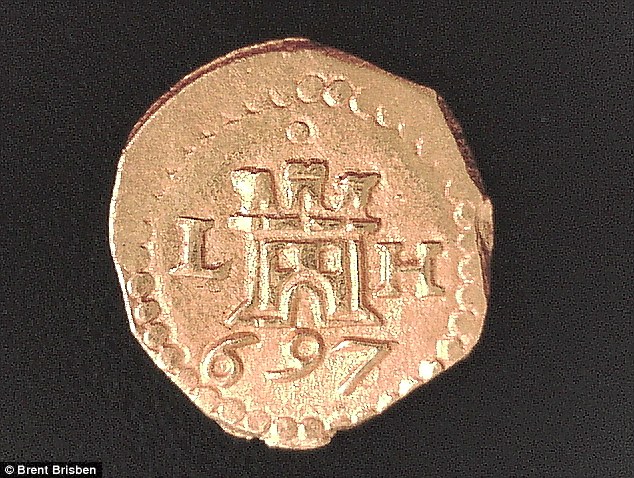 'From getting on the boat and getting ready, it's hard work,' Bounds told WPTV. 'We're out there all day, pulling ropes and diving and lifting anchors. It's the hardest job I've ever had in my life.'
And most day's their hard work doesn't pay off.
'You do out every day, hoping that it's gonna happen, and a lot of times it doesn't,' Bounds said. 'But when it does, it's just amazing.'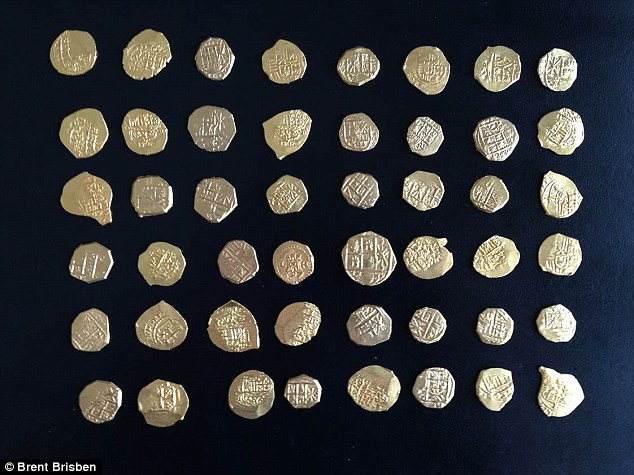 Saturday was one of those days. Bounds dove off the boat and brought in quite a haul of gold coins.
1715 Queens Fleet Jewels is owned by Brent Brisben, who was there when Bounds came accross the bounty of coins.
'To see (Bounds) come up out of the water and over the rail, I'll never forget,' Brisben said. 'He waves us in, he says "I think I got one more," and he drops about fifteen in my hand.'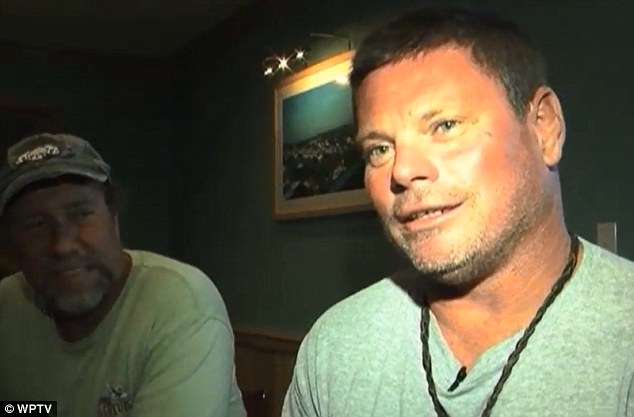 Eventually Bounds would bring in 48 gold coins. Since each coin is worth about $4,000 dollars, that brings their loot up to $250,000.
Brisben told that while they do find gold coins occasionally, they rarely find a load this big.
'We find gold coins every year but not big piles of them. This is unusual to come up in one day.'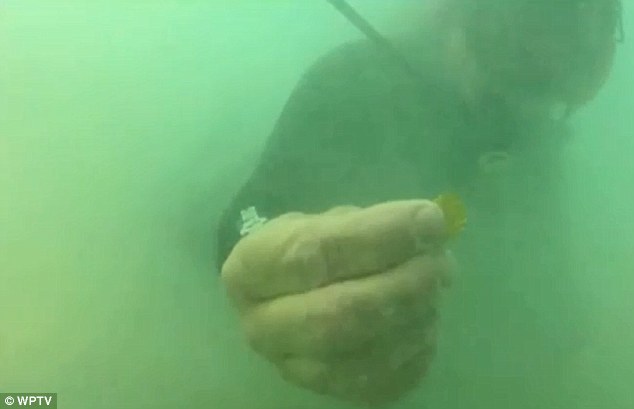 'It's by no means a regular occurrence. There's many more days we pick up beer cans and lead fishing sinkers than gold coins,' Bounds told WFTV.
His crew found just seven coins. The last time they found a load this big was in 2010.
The coins are in the custody of the state until Brisben's company can work out a deal with the government. The State of Florida has a right to 20 per cent of everything they find.
'Primarily what they take is things for their museum and their collection, once they have a representative sample of coins, they only take the really unique things,' Brisben said.
After the deal is worked out with the state, Brisben and his crew will split the coins.