Child's 600-year-old shoe is found at Newton Abbot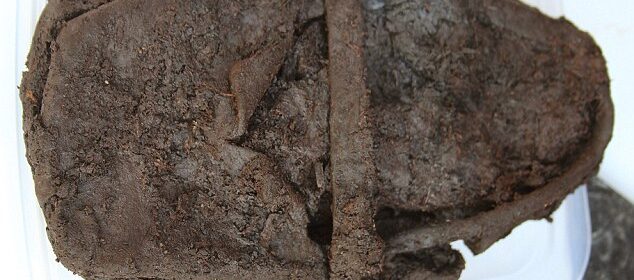 Child's 600-year-old shoe is found at Newton Abbot
A child's shoe discovered during an excavation in Devon may be hundreds of years old.
When archaeologists discovered the ancient footwear during a dig in Newton Abbot, they were shocked.
The leather shoe, which has been well-preserved in the site's clay soil, may be from the 1400s.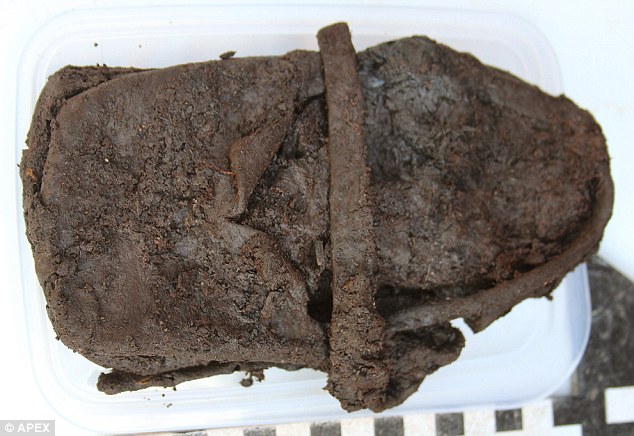 The team involved in the dig have voiced their excitement at finding such an everyday object intact after centuries in the ground.
'It's this day-today stuff which is exciting,' said Simon Sworn, of Cotswold Archaeology and the site's senior archaeological project officer.
'The job is not all about kings under car parks,' he added.
Along with the shoe, a number of other artefacts have been unearthed at the site.
Other historic treasures include an iron spur from a child's boot, three wooden barrel bases and a 27 inch (70 cm) diameter Dartmoor granite millstone, used to grind wheat into flour.
'We will keep going down until we hit natural geology – or water at the site makes it unsafe,' added Mr Sworn.
The team is hoping to uncover more household artefacts dating back to the 13th century, when Newton Abbot was a hastily-built new town of its day.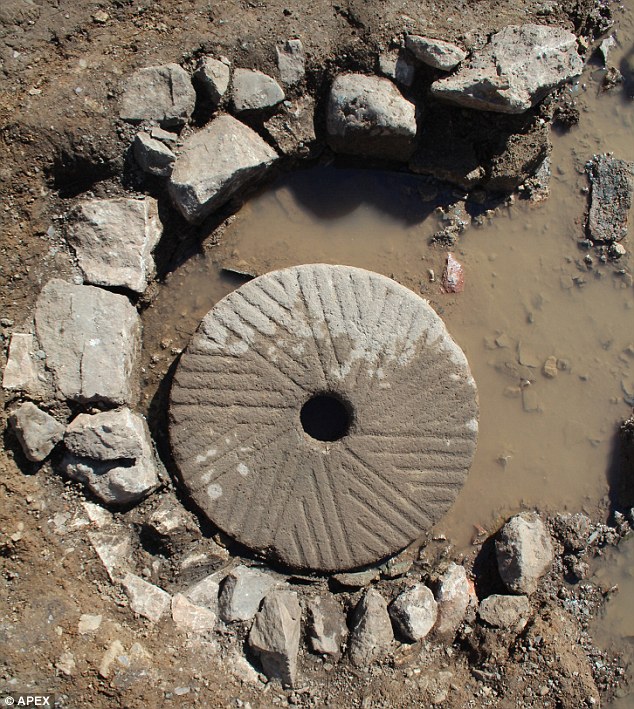 Mr Sworn explained: 'As the name suggests, Newton Abbot was essentially founded as a medieval new town but there is some evidence for 6th/7th-century activity in the immediate vicinity of the site so we may find earlier remains lurking below the medieval burgage plots.'
He added: 'We've been learning a lot about how the town developed and how it came to be the place we live in – and who the people were who made Newton Abbot what it is today.'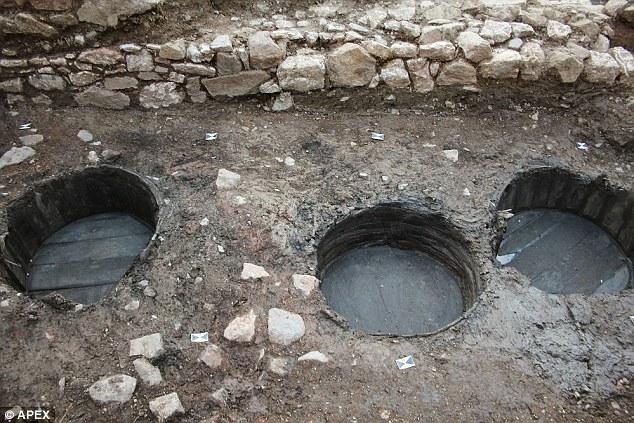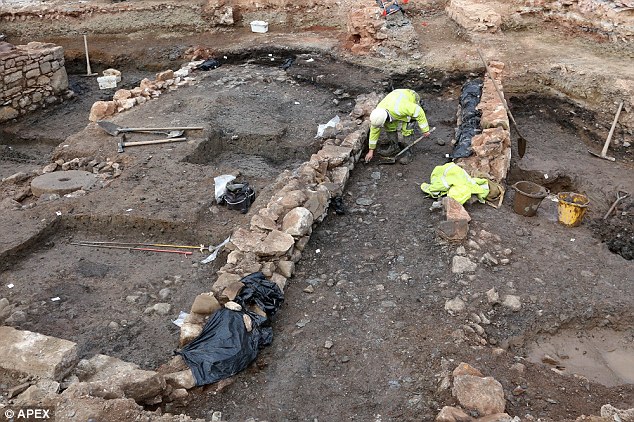 Conditions at the site have enabled artefacts to be so well preserved due to a lack of oxygen in the soil.
The waterlogged conditions have enabled organic materials such as leather and wood, which would have rotted long ago, to last for centuries.
'I've never worked on a site where so much local interest has been shown,' added Mr Sworn.
He added: 'A lot of perceptive questions have been asked – and we've been happy to answer them.
'Over the next few weeks, we will gradually peel away the medieval layers and go deeper.'