' I shot an entire baboon family. ' Idaho Fish and the official Game face fury after Africa trophy hunting boasts 
I shot the entire Baboons Family: Trophy Hunting Wildlife Official Faces Pressure To Resign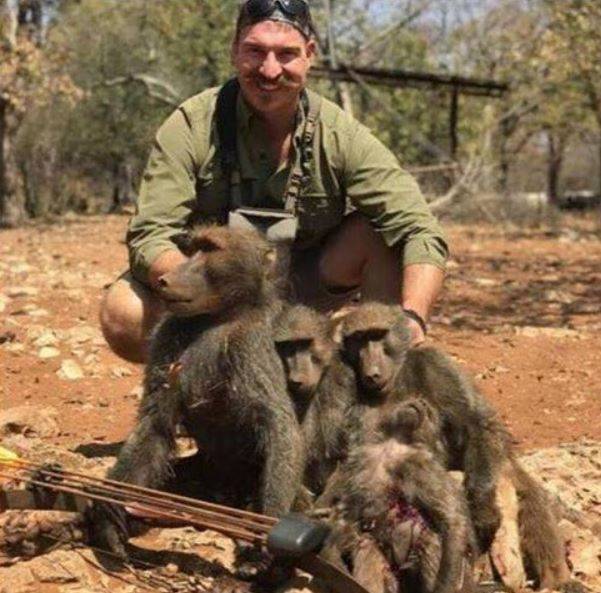 While sending an email to 100 of his friends and classmates, Blake Fischer is experiencing an intense full of joy reaction when he commended the latest tour in Africa.
The e-mail included several macabre pictures. One of them shows Fischer taken photos with a baboon family which he says he shot.
Fischer is now under pressure to give up his article, according to the Idaho Statesman, instead of being praised he had facing hatred.
"I was home for a week, but I was chasing and attempting to get caught in. Nevertheless, for a week my wife and I came to Namibia … first she want to look at me and get a feel of Africa … so I shot a whole family of baby baboons. I think she got the idea quick."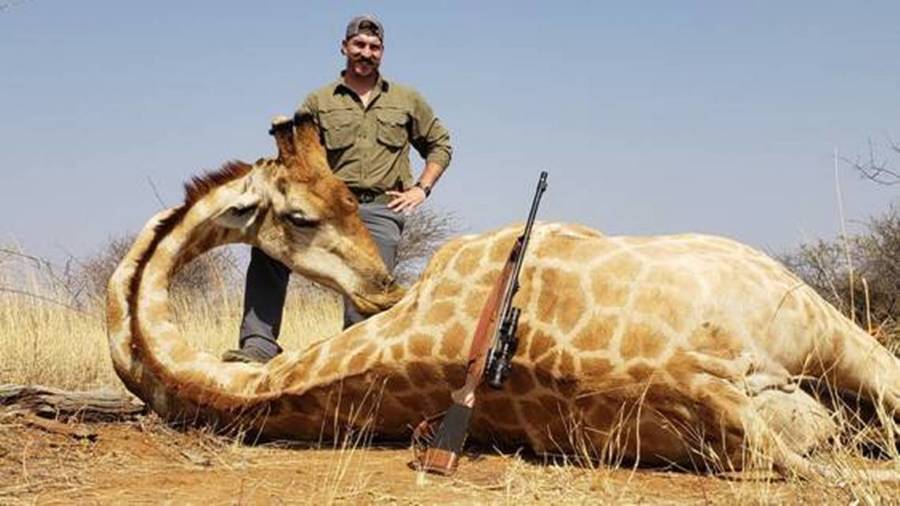 Fischer and his spouse killed at least 14 animals during their journey if the details and numbers of the e-mail are correct. The giraffe, tiger, impala, sand antelope, waterbuck, kudu, warthog, gemsbok (oryx), and eland were all included in these animals.
Once in Namibia, Fischer has been reported to have got an animal list that it could be picked up. In return for the death of some animals the trophy fee should be paid. Some were free of cost to be killed.
He informed the Idaho Statesman, "The baboons are free." They are a strange animal. It's a primate, not a deer."
Upon getting the e-mail, Fred Trevey, who was Fish and Game Commissioner from 2007 to 2015, responded to Fischer and asked him to leave, "to safeguard the Commission as an institution and to hunt as a lawful tool of managing wildlife from damage that is sure to come."
"I'm sure what you did was legal, but legal does not make it right," Trevey replied to Idaho Statesman.
Since then, Fischer has apologized for sending unsolicited photos but is apparently not sorry for hunting.
"I did nothing unlawful. Nothing I did was unethical. I have done nothing immoral, "said Fischer. "I look at how Idaho's Fish and Game statute says we're supposed to handle all animals for Idaho, and any animal surplus we've got is managed by hunting, fishing, and trapping. The same thing is done by Africa.
But others claim the release of the graphic images — especially the one with the murdered baboon family — was sufficient to make the whole Fish and Game committee look bad.
"They murdered a whole family, including tiny baboons, and I believe that's revolting," said former secretary Keith Stonebraker. "It only gives us bad light."
"My response to your photograph and associated text smiles and holds a ' family ' of primates that you have killed, dismayed and disappointed me," Trevey stated in his email, according to The Washington Post.
"I have a hard time knowing how someone chosen to be an Idaho Fish and Game Commissioner can see such an intervention as a sportsman and an example to others."
Fischer, who has been serving for the previous four years as a commissioner, has not stated that he plans to retire from his position anytime as soon as possible.