WWII aircraft buried by sand discovered on English beach after 76 years

WWII aircraft buried by sand discovered on English beach after 76 years
With decades of natural ebb and flow, the sands at Lincolnshire Cleethorpes Beach, England have just uncovered the wreckage of a World War II fighter plane. In April 1944 the Royal Air Force plane crashed after taking off a nearby village called North Coates, according to Fox News.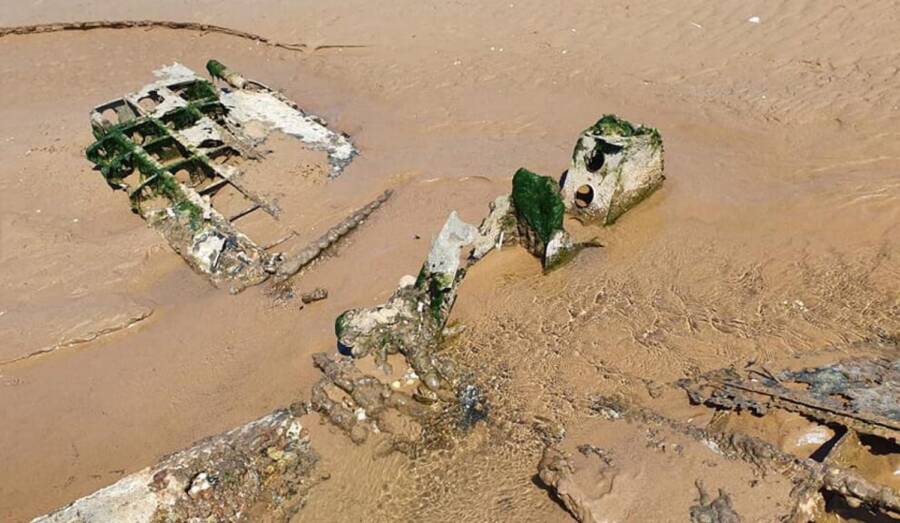 For locals, Debi Louise Hartley and her partner, Graham Holden, the receding sands made a routine walk with the dog something to remember. The pair shot and shared pictures of the 76-year-old wreck on Facebook — which caught the attention of field professionals.
Everything came to a head on Sunday, 31 May 2020. The Royal Navy found live ammunition in the wreck's bowels and swift action was required. A bomb disposal team conducted a controlled explosion to neutralize the ammo on board the plane, still live after 76 years, According to The Grimsby Telegraph.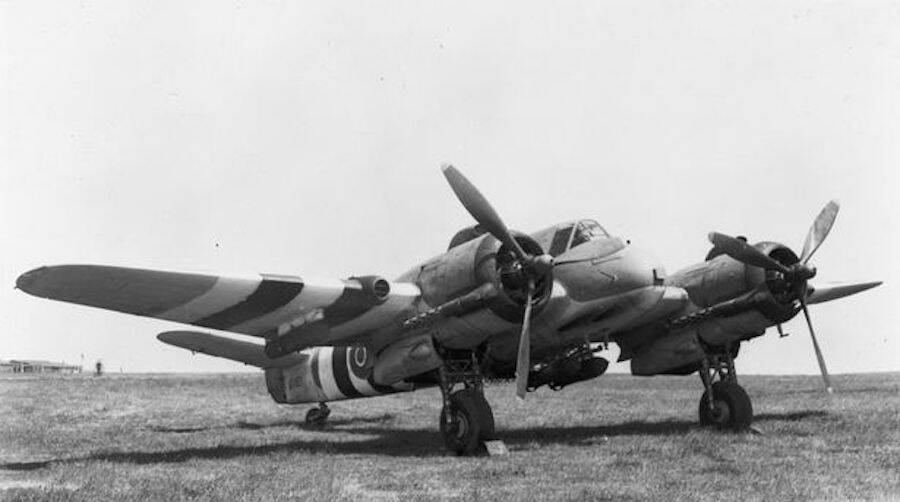 The plane is believed to be a Bristol Beaufighter, which served as a maritime attack aircraft by British forces during the war. Known as the "whispering death" to its enemies, the 300 mph speeds and relatively quiet engines meant certain doom for Axis units encountering these planes.
This particular craft belonged to the 254 Squadron, and was stationed at RAF North Coates a few miles south of Cleethorpes before its final flight — during which both engines failed after take-off.
Holden said he's been walking the same stretch of beach for nearly 20 years, entirely unaware that a WWII relic lay right beneath his feet. Before the bomb disposal team ensured that no live explosives remained in the wreckage, he was rightfully wary not to disclose where exactly he found the plane.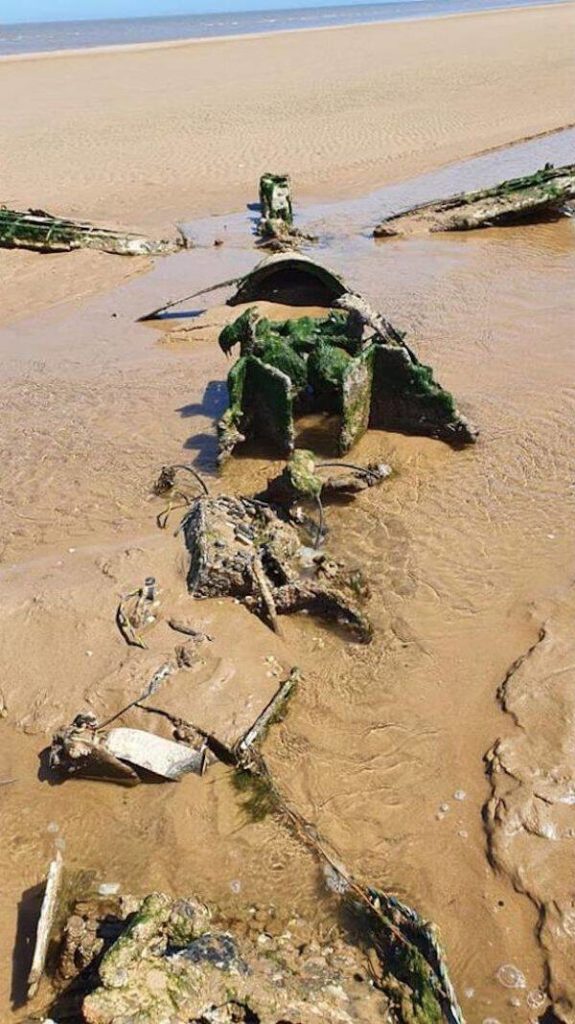 "I never expected to find anything like this in my life," said Holden. "It's an amazing find. I went out there just last week and it wasn't there. It could be covered up by the sand again soon. Who knows when it will next be uncovered — perhaps in another 80 years or so?"
Holden and Hartley made sure to give the Cleethorpes Coastguard their photos in order to ensure the wreck and site of discovery was correctly documented. That is, after inspecting the historic find with mouths proverbially agape for a solid 30 minutes.
"It is good to know it can now be logged properly," said Holden. "It's just not what you would ever expect to find."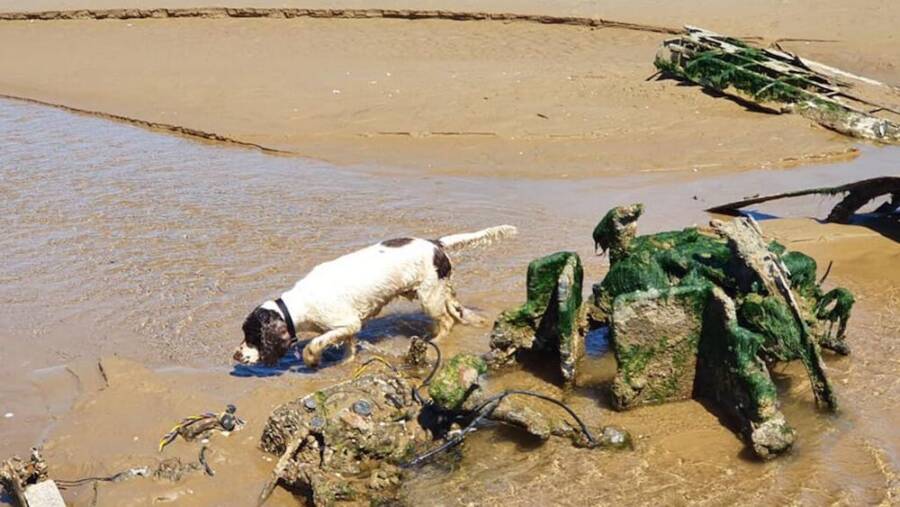 The RAF Museum in London explained that the aircraft's crew miraculously survived the crash landing without injuries. Presumably, the fact that its engines failed so soon after take-off gave the pilots a fighting chance — as their altitude wasn't yet fatally high.
Ian Thirsk, Head of Collections at London's RAF Museum, confirmed the plane's serial number to be JM333.
RAF North Coates was established after World War I, with a runway just a few hundred feet from the ocean. The base was a major hub for the Royal Air Force during WWII, with flying patrols regularly attacking German U-Boats and armament shipping vessels in the North Sea.
The base was operated by RAF Coastal Command, which initially deployed Bristol Blenheims before opting to standardize the Bristol Beaufighters.
With around 6,000 Beaufighters built during WWII, it's believed there are only five complete units remaining in the world.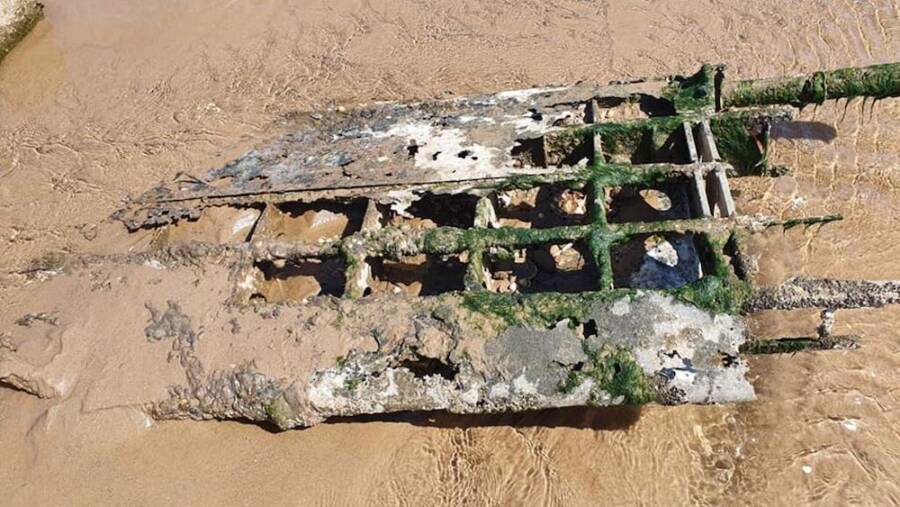 As for RAF North Coates and those who fought from its base, 509 airmen deployed there lost their lives during the war, and 95 others were decorated for bravery.
It later became a Cold War hub for Bloodhound anti-aircraft missiles, but closed in the 1990s when it returned to private ownership.
In the end, it's rather remarkable what a casual stroll on the beach can yield. One minute you're chatting to your partner about the state of the modern world — when suddenly you discover a relic from a world long gone right beneath your feet.